I wanted to learn an instrument to play along with the Morris side at rehearsals, and even out performing, so I went down to our local music shop a few weeks ago and had a poke about. Nothing really called to me – I'm a trained pianist, and used to play recorder and guitar too, but my old, slightly arthriticky hands don't work so well now, and to be honest, a piano is not very portable.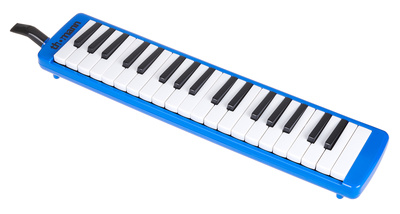 I borrowed an English concertina from a friend, but just couldn't get on with the fingering – again, a problem with my hands. I did buy a melodica on Ebay last week, on the spur of the moment – a chap in Hull was selling it, so I offered him £20, and popped along to collect it that evening. It's a comical thing, for sure, but actually its reedy sound goes quite nicely with the other band instruments; the big problems are a) remembering to *blow* (doesn't come naturally to a piano player :), and b) not laughing – not easy when everyone else is laughing at you!
I had a vague yen for a crumhorn for a while, but sanity prevailed. I decided that a violin was too painful to learn. Pippa lent me a tin whistle, and I mastered the basics of that pretty quick, so I thought I'd see if I could buy a better one, thus we took ourselves off to the wilds of West Yorkshire yesterday on a whistle hunt. That's a whistle in D, not just any old thing. We headed first to the Early Music shop in Salts Mill, in Bradford. A  splendid place, Salts Mill is a World Heritage site, and well worth a wander round. We started with a coffee at the Boathouse Inn, then had a wander up past the (expensive) shops, discovering that there was an Arts Festival on, and a lovely market place with lots and lots of lovely jewellery and so forth – I could have spent a lot of money, but contented myself with a pretty pair of green tourmaline earrings.
Then to the Early Music place – how wonderful. Crumhorns and serpents and shawms, spinets and harpsichords, tabors and renaissance drums, hurdy gurdies, and more recorders than you can shake a stick at. But … very understaffed, and quite dismissive, really. I tried a Shaw whistle but, while the tone was very nice, it was a bit too "soft" to stand out against accordions and concertinas. Then I tried a Susato in C and really liked the tone of that, albeit it was in the wrong key. Their stock records said they should have *one* Susato D in stock, and indeed one is all I wanted, but despite him hunting for about 20 minutes he couldn't find it. They did say that there were more on order, but there seemed to be problems with Susato stock at the moment (or possibly with their stock keeping), so we departed, whistleless.
I really, really wanted to buy a low D whistle, but I tried every one everywhere, and my hands won't do it. So sad.
We climbed back up to Vicars' cafe and had another coffee and (for me) a whopping brie and bacon sammidge, which I couldn't actually finish, and a quick check on eBay for Susato, then trundled towards the Music Room at Cleckheaton.
They had a wide range of whistles, but nobody who knew anything about them – he fetched out a whole bunch, and I tried a Dixon, but it didn't really suit me, for some reason, and was quite expensive at £45. I moved on to the concertinae, but he knew nothing about those either, but I *did* establish that I could play an Anglo, at least physically – learning it might be something else again, of course 🙂 But that'll have to wait for now, until I can afford it. I did buy a mandolin tutor book and CD, and will give my old mando a bash, and Pete bought a set of strings for his old guitar, and a nut for same (don't ask).
From there we went to Interfish at Ossett, and looked at fish. And inevitably, bought a rainbow wrasse, two hermit crabs with red legs, and four turbo snails. Fish stuff is generally confined to Georgethefish.com, where I shall shortly be writing up today's travails with the tank.
Came home the non-motorway route, just because, stopped for a pint at the Bear at South Cave, then home, where I ordered a set of three Susato Kildares, in C, D and B♭ for £52 including postage, from eBay. Result. I'd say.
Today, I'm feeling crap – the doctor or the pharmacist has changed my metformin, and it's really not agreeing with me one bit. Not so nice, but must soldier on. And whistles to look forward to 🙂